Based on advanced data and analytics, browse our best prop bets today. The free prop picks here are made following 1000s of simulations. The higher the edge, the better!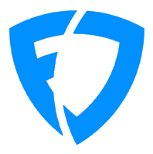 FanDuel
BetMGM
PointsBet
Caesars
DraftKings
Tipico
Unibet
Add game to Shortlist
Loading...
Best Prop Bets to Make Today
Prop bets are one of the most enjoyable and popular forms of sports betting in the United States, will all the leading online sportsbooks in the country offering a massive range of prop bets today for virtually every major pro and college sport.
Prop bets are not only entertaining but can also be a real money maker for American bettors who like to wager on the NBA, NHL, MLB, or NHL – just to name a few sports that can earn you some serious cash.
Although they do occasionally, prop bets rarely have a direct impact on the final outcome of a game. Prop bets are paid out according to the odds listed with the wager.
What is the best website for prop bets?
Dimers.com is the best prop bets website. Dimers gives sports fans the tools, computer analysis and expert data to excel at prop betting. Dimers is free and accessible for all, so check out our best prop bets today to help you beat the sportsbooks.
What is a prop bet?
Short for proposition, a prop bet is a wager based on the occurrences or non-occurrences of events during a sporting event. These situations may have no bearing on the game's outcome or even the final score.
Props typically include individual players or teams reaching specific milestones. These milestones may include the number of yards a quarterback will throw for in the NFL, whether a player will score an anytime goal in the NHL, the number of strikes a pitcher will throw in Major League Baseball, or the number of points, rebounds and/or assists a player will get in the NBA.
Prop Bets Today
Use the filters on this page to find the prop bet that's right for you. Prop Bets at Dimers covers the NBA and NFL, including NBA prop bets and NFL prop bets.
NBA Player Props Today
NBA player props are a type of bet that allow you to wager on whether a player will get over or under an exact stat amount.
Most online sportsbooks have a range of NBA player props for each game – the most popular options being points, rebounds, and assists – with individual lines set for each player and each stat.
At Dimers, we analyze all the prop odds available to provide you with the best NBA prop bets today and NBA player props tonight for every game of the NBA season, including the NBA Playoffs and NBA Finals.
NFL Player Props
NFL props are one of the most popular types of prop bets, usually centered around a player's performance in a particular game.
The best NFL prop bets are commonly wagers on passing yards, receiving yards, and/or rushing yards, while nearly all bookmakers taking bets on the NFL will offer odds on first touchdown scorer and anytime touchdown scorer.
NFL prop bets today is a great way to take advantage of the wealth of data available to gamble on a player's performance.
Before you go, visit Quick Picks to see our best bets today across all sports, Live Now for live scores and win probabilities, and Bet Center to follow your bets in one central location.