Another day, another slate of basketball! We're back with our famous NBA player props to help you cash in tonight.
So how do our player prop picks work exactly?
Well, our predictive analytics model has crunched the numbers ahead of tonight's game, giving us the likely stats projections which we've matched up against the sportsbook lines to find the biggest differential and edge for you to make a play on. While this article contains the best edges that we've found against the books, you can run this exercise yourself by looking in the Pre-Game Predictions tab of the game of your choice in the NBA Bet Hub.
With NBA betting picks, probabilities, odds and predicted scores featured each and every day, check out our top NBA player prop picks for tonight's games.
Your favorite player not here? Find player projections for every game tonight via our NBA Bet Hub where we deliver you predictions and suggested bets, based on the edge we've identified against the sportsbooks' odds.
Don't care for player props and just want picks? Sure thing. Visit our Quick Picks section and get the lowdown on the best bets for all pro and college sports.
Almost ready to join a sportsbook and start betting online?
We've listed the best available sign-up bonus offers for each legal betting state at the bottom of this article!
It's Thursday, May 27. Here is what the data is telling us for tonight's NBA player props ⏬
---

Before we get to the props, you first have to know about the Dimers NBA playoffs Free to Play contest!
Each day through the 2021 NBA playoffs, you'll be given the chance to submit your picks to six daily questions for that day's games. For every one you get right, you will be awarded points to shoot up our Dimers NBA Playoffs Free to Play leaderboard where you will be competing against other members of the Dimers community.
With prizes on offer for a perfect day, the most points overall for the week, and a $500 grand prize for most points overall throughout the Playoffs, there is always something to play for. Click here to sign up and answer today's six questions!

PLAYER: Jrue Holiday
BET: 🔥 OVER 18.5 points with DraftKings Sportsbook (+100)
Holiday was more of a playmaker for the Bucks in Game 2 against the Heat, registering 15 assists and recording only 11 points, but usually he is pretty dependable when it comes to scoring. Overall he has hit 20 points or more in seven of his last nine games. He's well and truly capable to shoulder the load if the Heat target Giannis and he is great value for the Over at even money. Our projections have him down for 20.
MORE: Bucks @ Heat predictions
This may not be an offer you can use on props but it's still absolutely unmissable! Sign up with DraftKings Sportsbook today, then place a $5 bet on any team at the moneyline. If they win, you'll get $200 in free bets!

PLAYER: DeAndre Ayton
BET: 🔥 OVER 14.5 points with PointsBet (-118)
It's a remarkably tiny points total line for Ayton given his production against the Lakers in the first two games of this series and we're diving in. The Phoenix C may very well be having one of those breakout moments that so many young players have in the playoffs with games of 21 and 22 points on some highly efficient shooting to boot. This one could cash early.
MORE: Suns @ Lakers predictions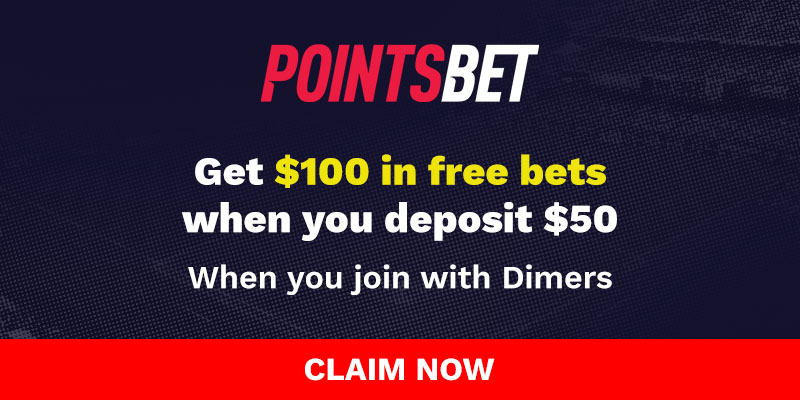 PLAYER: Jusuf Nurkic
BET: 🔥 OVER 11.5 rebounds BetMGM (-114)
While the big stars have been producing so far through the opening two games of this series, the points total lines set by the sportsbooks for Game 3 for the likes of Lillard and Jokic are far too high for us to bet them with any degree of confidence. So we're pivoting to the big Nurk and his rebound total.
To best use this pick, you can't go wrong when signing up to BetMGM where new customers you can cash in even if your bet doesn't win! In the final regular season game against the Nuggets and the two playoff games so far, Nurkic has recording 13, 12 and 13 rebounds respectively. Our data has him down for another 13.
Simply deposit $20 into your account, place your bet, and then wait for the money to come in, regardless of the result! It's free money.
MORE: Nuggets @ Blazers predictions
🔥 Holiday o18.5 points
🔥 Ayton o14.5 points
🔥 Nurkic o11.5 rebounds
💰 Parlay with FanDuel Sportsbook (+594)
MORE PICKS:
READ: TODAY'S NBA PICKS

READ: TODAY'S MLB PICKS
🏒 READ: TODAY'S NHL PICKS
💰 READ: TODAY'S PERFECT PARLAY
Ready to join a Sportsbook and start betting online? We've listed the best available Welcome Offers for each legal betting state below. The best offers in your state👇