Learn who we are and what we do at Dimers
See why you should join our mailing list
Access six FREE sports betting guides
They laughed at us when we told them we'd build an awesome betting community by providing OUR PICKS FOR FREE, until we did…
From no website, to a website littered with incredible betting tools. From no data, to LOTS of data, all modeled to find the
best possible
sports betting plays. From no community, to a prosperous and growing community of thriving sports bettors.
Who are we?
We're just like you. We're a passionate bunch of sports fans… who became an even more passionate bunch of sports
bettors
. And like all bettors, we started to obsess over everything from cashing tickets, to bet types, probabilities, variables, winners, losers, the highs, the lows, the process itself… literally, EVERYTHING.
But we didn't stop there, we built a sports prediction model (known colloquially as DimersBOT) that helped us find the best plays. And when we knew we were on to something, we wanted to share it with the world. With sports fans just like us. Sports fans like you!
And so we created DIMERS... (cue the Curry dance)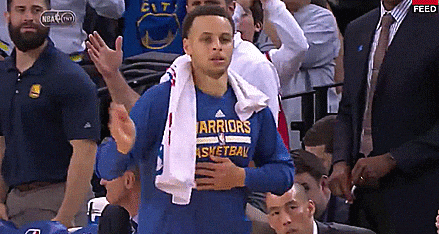 What is Dimers?
Dimers is a sports betting hub that brings fans together to understand, enjoy and excel at sports betting. We mine sports data then simply present that information to give our community an edge.
It's for passionate sports fans considering, curious about or already on their sports betting journey. We called it Dimers because, as you'd know, a 'dime' is an assist; a pass made to a teammate who then scores. It's a move for the greater good. (You probably already knew that, right?)
So which one are we? Well, just like everyone in our community, we're the teammate, we're all teammates, we're all 'Dimers' assisting each other on the path to glory!
Ready to get involved?
Alright partner, let's do this.
By signing up to the Dimers mailing list you'll access tons of value...
HERE'S WHAT YOU CAN EXPECT BY JOINING:
Daily Picks

delivered to your inbox across, wait for it: NBA, NFL, MLB, NHL, UFC, Golf, Tennis, EPL, MLS, La Liga, Liga MX, College Football, College Basketball and more! 😱
Access to our proprietary

Predictive Analytics Model

for

FREE

to help inform each and every one of your wagers. Those sports listed above - we crunch 10,000 simulations of EVERY SINGLE GAME across

all

of them to predict the score and probabilities, props and more, and ultimately to find the best bets. Truly, we do that, and you'll get the best bits in emails all week long 🆓 🤖
Find Edges

in the market to bet with

value

. In short, the 'Dimers edge' is the difference between our analytics model's probabilities

vs.

the probability indicated by the sportsbooks' odds for that same outcome. We present these edges as a percentage %, making it simple for bettors to interpret and maximize their money 🔥
We help you bet with the

Best Legal Sportsbooks

. There's so much to this, but to boil it down, we match the best sportsbooks to every one of our plays, and recommend how to take advantage of market promos day in, day out 🥇
Similarly, access exclusive

Offers and Promos

from the myriad of different partners we call our friends 🤑
Get alerted to

New

Feature Launches

such as our Tournament and Bracket Simulators, Podcasts, Free to Play Games and more! 🚀
Keep up to date with the latest episodes from our extensive

Podcast Network

. We've got some of the best sports betting pods in the country 🔊
Read

Opinion Pieces

on the world of sports betting in America from our network of sports betting content gurus! 🙏
Meet

Prospector Sam

and get his crazy view of the Dimers-verse, as he teases out golden nuggets and picks every week ⛏️
Stay up to date with industry news, and importantly, know when sports betting will go

live in your state 💡
PLUS, GET AN EXCLUSIVE DISCORD INVITE
Sign up today and receive an exclusive invite to our Discord community. This is only available to those who join below.
Still considering joining?
Tough crowd.
We get it, you might be visiting Dimers for the very first time. So let us give you the most compelling reason yet to join our list
TODAY.
As a
special offer
, we'll include our downloadable sports betting guides when you join our mailing list. We're not talking 1 or 2 or 3 guides, but...
6 DOWNLOADABLE SPORTS BETTING GUIDES
This is THE way to get started in sports betting and a great vehicle to brush up on all the ins and outs if you're already making plays of your own.
What's Inside?
You'll firstly get FIVE Sports Betting Guides filled with league-specific information for the beginner and intermediate sports bettors:
The Basics:

How to place a Bet on the Spread, the Moneyline or the Over/Under in each respective sport.

Prop Plays:

An introduction to Player Props, along with the most common props and bets for each sport and how to use Dimers' data to maximize your plays.

Parlay Betting:

An overview of the one of the most popular bet types, and how we recommend placing your parlay bets for each sport.

Betting Strategies:

Our best strategies for betting including when to play the underdog or the favorite, finding value and more.

The Best Promos:

There are dozens of promos every day, we'll show you how to cut through the noise and leverage your bets for each league.
As a bonus, and because you've come this far, you'll also receive our...

What's Inside?
This one's comprehensive, the big daddy so-to-speak, featuring a collection of our most-read, detail-rich content from Dimers' Sports Betting 101

. Get up to speed today, learning:
How to place your first online sports bet

How do risk-free bets work?

Why you need more than one sportsbook

Much, much more!
To access all the above guides, simply join using the field below, and you'll receive an email with a link to download.
That's it, that's all we've got.
We hope that you enjoy joining our community.