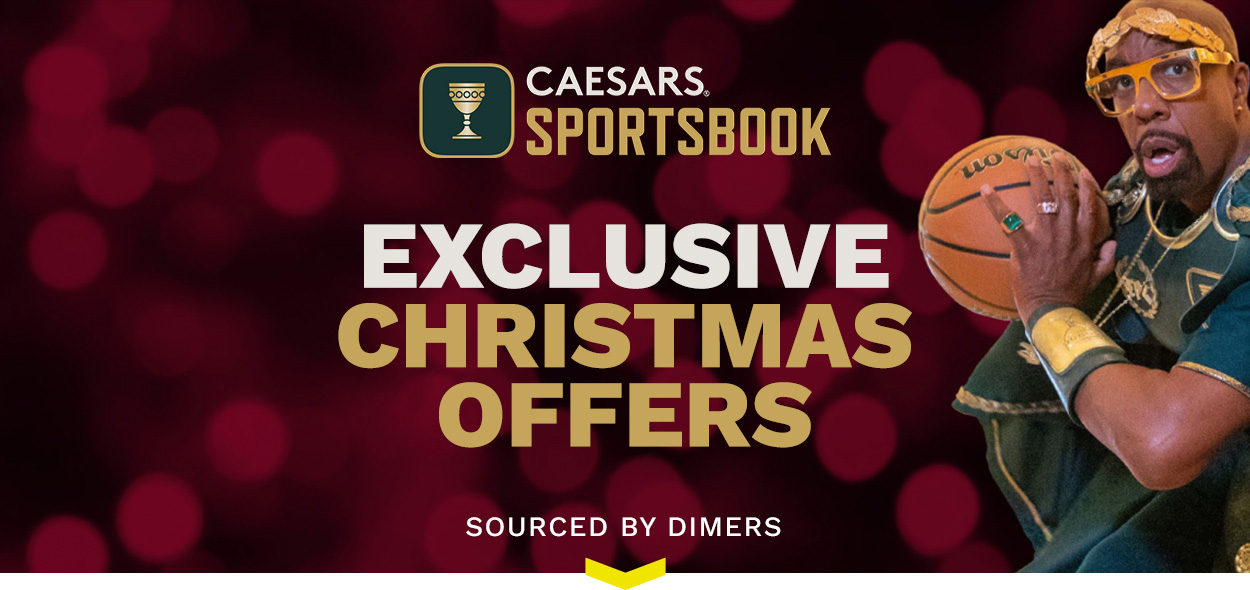 Join Caesars Sportsbook and Get $100 if Your Team Scores a Point in the Christmas Day or December 26 Games! 🏀 🏈
PLUS: Claim a free NBA Jersey - it's simple.
Use the Promo Code: DIMERSHOLIDAY during the registration process and you will get access to Caesars' Christmas Specials.
New customers just have to place a $10 Moneyline bet on any team, playing in any NBA or NFL game, and if that team scores A SINGLE POINT, then you turn your $10 stake into $100!
Caesars Promo Code: DIMERSHOLIDAY
As if that wasn't good enough - bet a total of $100 on NBA before Jan 19 to claim a customized NBA jersey of your choice, too!
WHY HAVEN'T YOU JOINED CAESARS YET??
GO GO GO👇
If your state is not listed below, check out the best sportsbook offers available in your state today.